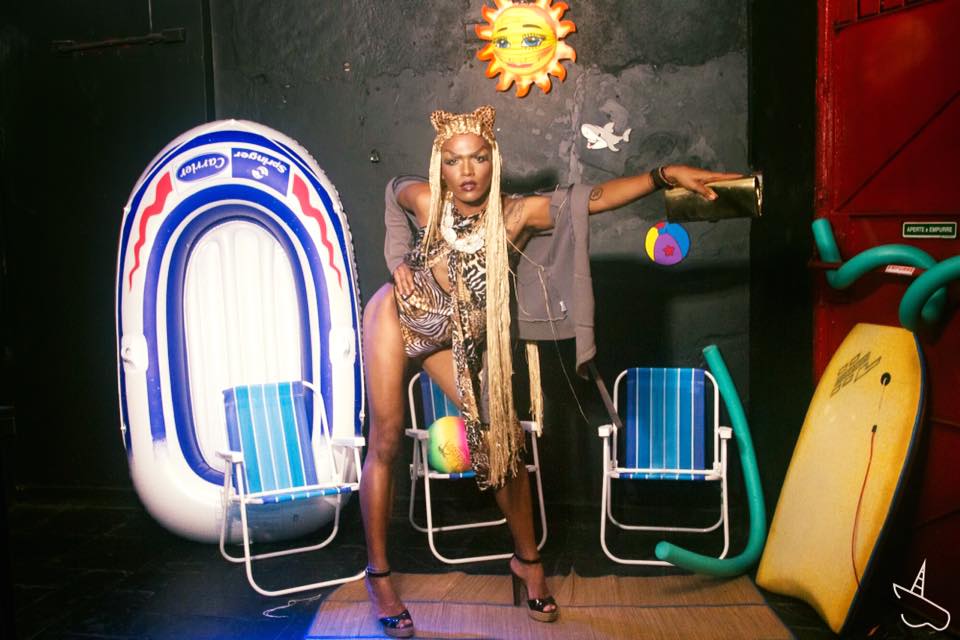 Drag-Performance von Tropikahl Pussy bestätigt.
Drag performance by Tropikahl Pussy confirmed.
facebook.com/tropikahl.puss /// ivanmonteiro.net
Born under mysterious circumstances in a place located under the Equador Line, while Venus was penetrating the Moon, where the skin is darker, the hips are faster, the nights are longer and the sex are hottter and easier to get – Tropikhal Pussy had to learn how to roar and swing back and forward before she even could walk or speak. Now with fully grown fur between her hidden body parts, legs up to her a$$ and fierce moves she is ready to let you have it. Claws are out, so pray to the Virgin Mary and have a Caipirinha while Tropikhal passes by.
Tropikhal Pussy is a drag staged persona, embodied by Ivan Monteiro: A Brazilian Visual-Performance Artist that lives in-between São Paulo and Zurich.
Tropikhal Pussy was born out of the desire to pay tribute to so many feminine fierce women all around the world. Like Frida Khalo, Betty Davis, Peaches, Madonna, Beyonce, Dilma Rousseff, Josephine Baker, Clara Nunes, Maria Quiteria, Dora the Explorer and so many others.